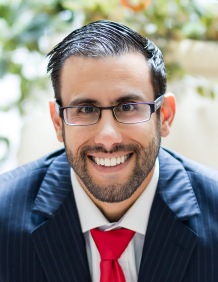 VINCENT RIVERA
OF COUNSEL
Colorado
(303) 962-2690
Vincent's 12-year criminal defense career is defined by high-level jury trials in State and Federal court, including self-defense, sex offenses, and 1st-degree felony murder.
Vincent understands that you cannot rely on your experience alone. This is why he's dedicated to refining and mastering his skills as an attorney, going out of his way to seek the best training and advanced education available to hone his trial skills.
Beyond his experience and dedication to learning, he seeks to "pay it forward" by teaching civilians about their Rights, training fellow Defense attorneys and mentoring law students. He has presented to the Kansas Association of Criminal Defense Attorneys and serves as an adjunct-professor teaching trial skills to law students.