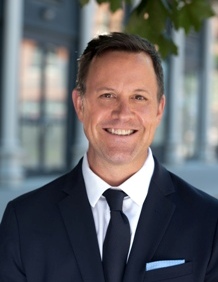 MICHAEL KONRAD
CONTROLLER
Colorado
(303) 962-2690
EDUCATION:
University of Colorado Boulder with a degree in Economics and minor in Business Management.
Michael joins the firm as CEO after spending 14 years in commercial finance, working for one of the largest regional banking institutions in the country. The majority of Michael's background in finance is centered in credit risk management including mid-large ticket transaction review, complex financial analysis, portfolio review, and vendor management. In addition to his experience in risk management, Michael also spent a considerable amount of time working in operations management. He was responsible for complex documentation review, legal negotiation, and transaction funding. Nearly 9 years of his experience in commercial finance were in management positions leading teams of 4-6 individuals.
Michael has been a trusted advisor and consultant of Richards Carrington for over 6 years providing financial services and operational support. He has a strong working knowledge of the business, and has established relationships with internal staff and external vendors.
Michael is also an entrepreneur and co-founded a local lifestyle apparel business that was in operation for 9 years. His experience in the apparel industry provided in-depth knowledge of small business financial modeling, budget management, material procurement, manufacturing, and wholesale negotiation. Products from his business were successfully sold nationwide in the largest yoga studio chain in the country.
Born and raised in Boulder, CO Michael graduated from University of Colorado with a degree in Economics and minor in Business Management. He is an avid yoga practitioner and has been teaching yoga classes in the greater Denver area for the past 10 years. In his free time Michael enjoys spending time and traveling with his wife Robin and two sons Brayden and Alex.