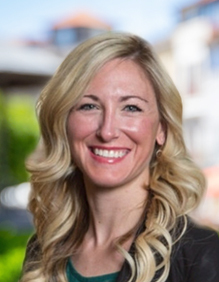 CHRISTEN E. KELLER
ASSOCIATE
Colorado
(303) 962-2690
EDUCATION:
J.D., Barry University, Dwayne O. Andreas School of Law, 2012, Honors Certificate in Litigation
B.A. (Psychology), University of Miami, 2009
ADMITTED TO PRACTICE:
Florida
Wyoming
Colorado
Kansas (pending)
Supreme Court of the United States
U.S. Court of Appeals, Tenth Circuit
U.S. District Court – District of Colorado
U.S. District Court – District of Wyoming
U.S. District Court – Southern District of Florida
PROFESSIONAL MEMBERSHIPS:
The National Trial Lawyers top 40 Under 40 (2021)
Learn Your Rights in Colorado, former Board Member
Colorado Criminal Defense Bar
Trial Lawyers College
National Association of Criminal Defense Lawyers
National College of DUI Defense
Colorado Bar Association
Wyoming Bar Association
Florida Bar Association
"It is troubling how many do not understand the harsh realities of our justice system—police officers do not ride on white horses, judges are not always neutral, and even an innocent person will struggle for a fair shake in our system. Whether you are accused of a traffic violation or murder, you should have a skilled defense attorney in your corner, fighting for your rights." – Christen E. Keller
Christen has experience handling a wide variety of cases involving misdemeanor, felony, and federal offenses. Christen has represented clients charged with sex assault, drug felonies, driving under the influence, child abuse, and attempted murder. Additionally, she has trial experience in asserting a plea of Not Guilty By Reason of Insanity as well as defenses involving a mental illness or defect and traumatic brain injuries.
Christen's legal career began in Florida, where she engaged in public service as an assistant public defender. Through that experience, she witnessed the unfairness that continues to be present in our country's justice system. Christen has completed over 60 jury trials.
In addition to her legal experience, Christen has worked as a jury consultant, a judicial law clerk for district court judges presiding over criminal cases, and a public speaker. Christen attributes this extra experience to her strategic mind, in-trial acumen, and passion for defending her clients' rights.
Christen previously served as a board member for Learn Your Rights in Colorado (LYRIC), a non-profit organization whose mission is to educate young people on their constitutional rights and provide advice for defending those rights when interacting with law enforcement.
In her spare time, she enjoys climbing, skiing, and traveling to new parts of the world.